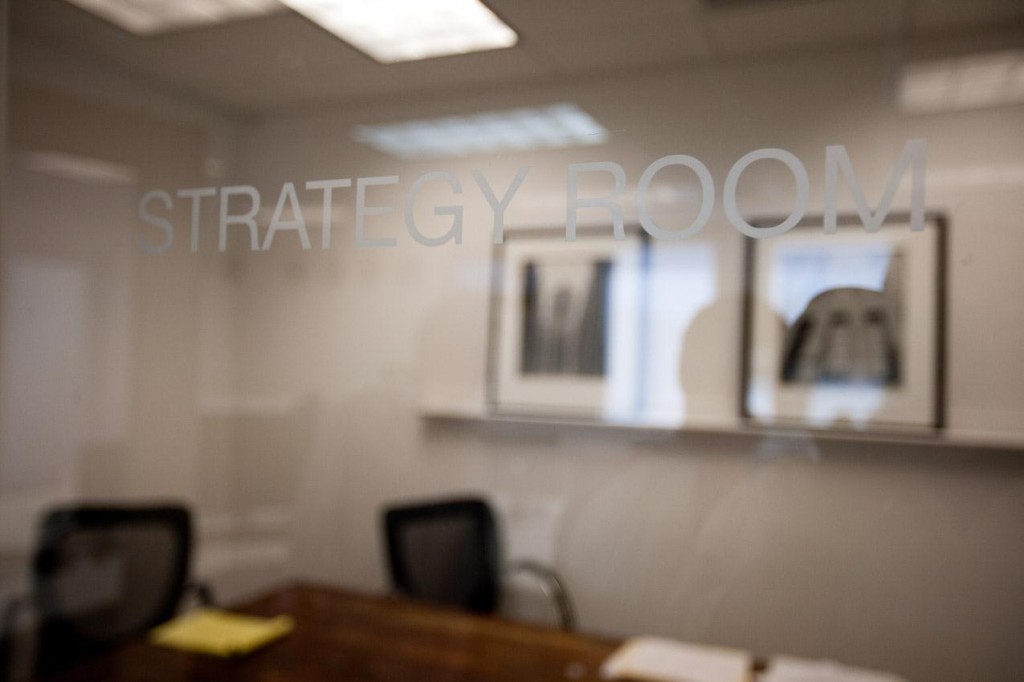 The Bond market continued to dominate the financial markets with astute traders focusing on the interest rate movements. The Currency markets reacted with the Japanese Yen climbing 3.3% and the US Dollar dropping -2.1%. In the commodity market Crude Oil gained 4.7% while Natural Gas lost -4%. The week was busy with economic data including Non-Farm Employment Change on the last day of trade. Metals reacted with strong downside momentum led by Silver -4.9%, Gold -2.3% and Copper -1.6%. Even though this week's economic calendar is light, I am still expecting volatility in the markets. I will remain focused on the bond market for direction in the risk assets and will be checking daily for key patterns from the RQ Cross Box for insights to volatility set-ups.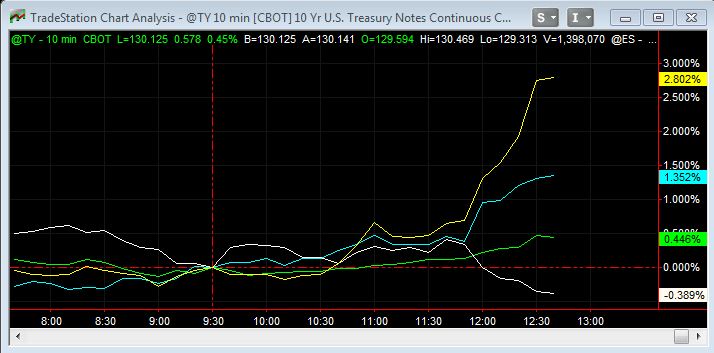 Japanese Yen : Yellow – Swiss Franc : Blue – US Ten Year Note : Green – S&P 500 : White
As you can see from the chart above, foreign currencies have been following  bond market price action.
Uncovering positive correlations between asset classes can be powerful in identifying strong velocity in the markets, which ultimately leads to picking markets poised for explosive moves.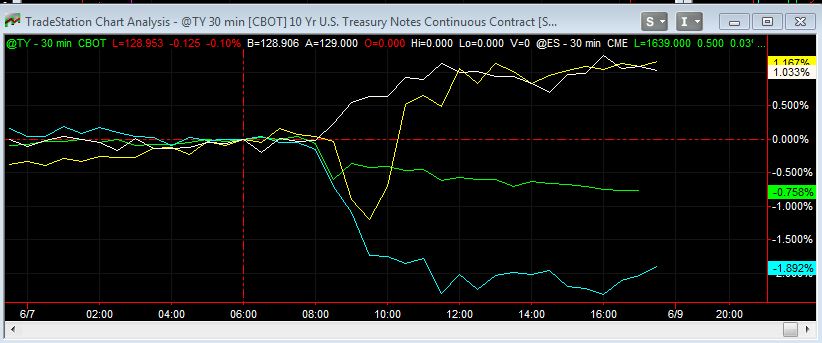 Crude Oil : Yellow – Gold : Blue – US Ten Year Note : Green – S&P 500 : White
The above chart illustrates reaction following Friday's Non-Farm Employment Change data. Crude Oil reversed and followed the risk benchmark S&P 500 while Gold followed the Ten Year Note then extended further losses throughout the trading session. The negative or inverse relationship between S&P 500 and Gold following the data release is also worth observing.