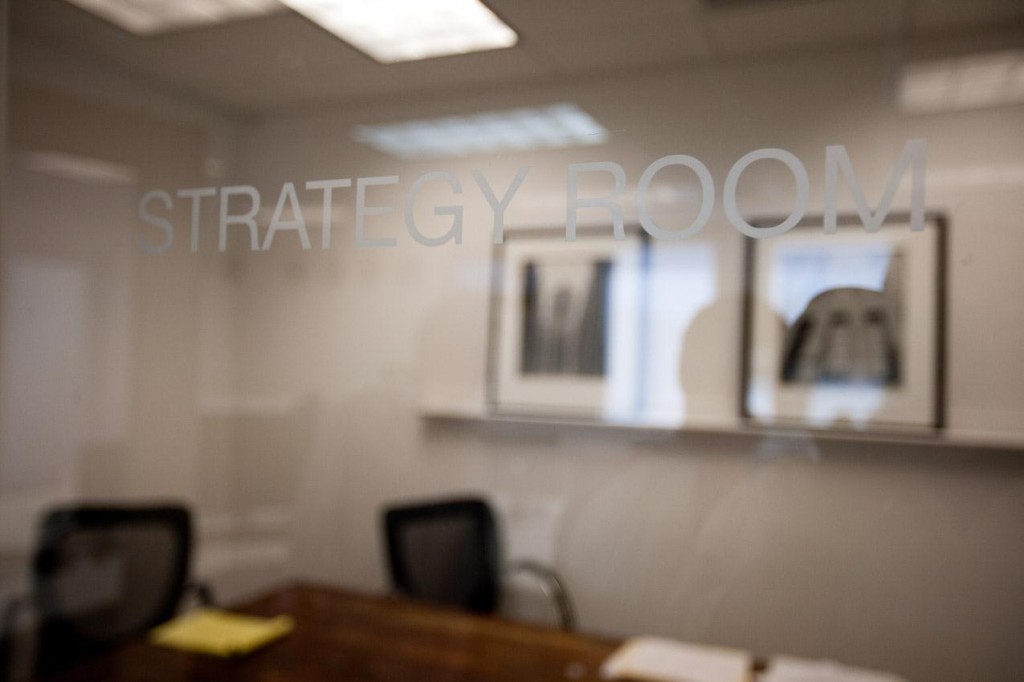 As expected, volatility kicked in high gear following the FOMC press conference last Wednesday. The US 10 Year Note dropped -2.6% pushing interest rate yield higher. As mentioned in prior reports and RiosQuant webinar events, higher yields can have a strong impact in the currency market. The US Dollar reacted by rallying 2.2% while the Japanese Yen and the commodity currencies sold off led by the Australian Dollar losing -4.3%. In the commodity market metals led the way down with Silver dropping -8.7%.  During the press conference, Chairman Bernanke suggested that tapering is possible later this year but that the decision to taper will be data dependent. Therefore I will continue to recommend for traders to stay focused on upcoming scheduled economic data releases. In the week ahead positive data surprises may reinforce the recent opinion of tapering while disappointing data will likely suggest prolonging of asset purchases.
As most of our quant members already know from prior RiosQuant lessons, predicting key economic and financial trends with market cycle analysis can be powerful. Timing of early shifts can produce volatility and sequential effects that ripple throughout the global financial markets creating aggressive price action in equities, commodities, currencies and fixed income instruments.
I will be conducting a special segment titled Volatility, Crowds and Expectations during this week's Professional Traders Retreat. The IQ Room subscribers will also receive a  lesson on the topic during the advanced concept training the first week of July.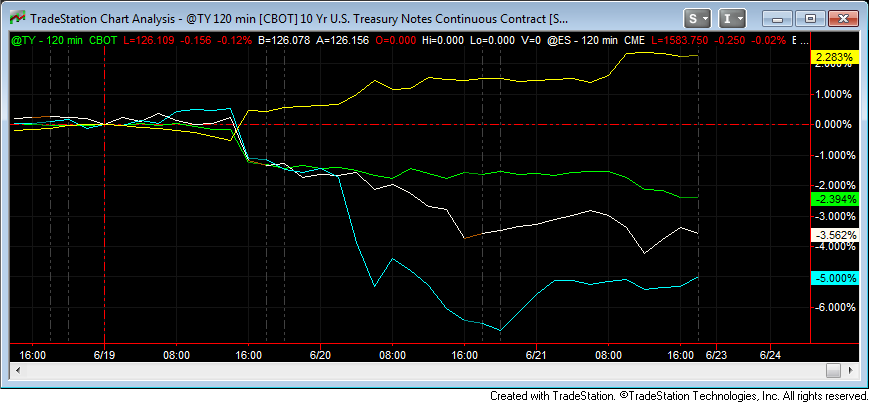 Relative performance following FOMC Press Conference on June 19th 2013.
US Dollar – Yellow / S&P 500 – White / US Ten Year Note – Green / Gold – Blue