Rios on the markets…
How long will the markets be on hold? The financial markets traded choppy all week with the Stock, Bond and Currency markets stuck in a tight trading range, making it challenging to find opportunities for momentum and trend trading styles. The relative performance numbers for the week confirms it clearly with the S&P 500 -0.1%, US Ten Year Notes 0.0% and the US Dollar 0.1%. Could this be the calm before the storm in the global financial markets?
Recent economic data have been disappointing including the Empire State Mfg Index dropping from 12.5 to 4.5 in one month and the Housing Market Index plunging to its lowest level in 9 months. Bad news on a backdrop of several Wall Street firms slashing their economic growth forecasts. (More on this during this week's IQ Room training sessions.)
Is bad news good news? Is the market expecting the Fed to rescue risk assets? Or is the stock market betting it will all be resolved with better weather? If so, what can we expect from last week's best performer? Natural Gas continued to be the king of volatility gaining 19.8% (not a misprint, that was last week's performance).
In the week ahead I will continue to focus on the correlations involving the market's key benchmarks as my leading indicator to help me distinguish between opportunistic and threatening trading environments. After all, this approach with the RQ DMS (dynamic market sentiment indicator) proved prudent this past week. Coincidently, I wrote about this in our blog thetradingroom.com a year ago February 27, 2013 titled Market Metrics – Correlations Analysis and Asset Class Relationships, to read more about it click here.
Joe Rios
Chief Market Strategist
Rios Quantitative LLC
Live Rooms and Events
Please take note of this week's schedule at a glance including key economic reports that might have an impact on the markets. Live trading rooms and educational events are also listed with the appropriate links for gaining access. While some of the events are free, others are for members only. Let us know if you have an interest and we will provide you with all the pertinent information.
Contact Information for your Support Needs:
Amber Little, RQ Client Relations Manager
email: amber@riosquant.com
skype: alittlemobile
cellphone: 415.336.7272
Live Trading Rooms and Events:
The Trading Room TradeLAB – Global Trading with Quantitative Technologies
Monday through Friday beginning at 7:30 AM ET
https://www3.gotomeeting.com/register/306710934
RQ trade coaches include Edward Preston, Steve Schwartz and Joe Rios. Live demonstration of our pre-market quantitative analysis, real-time trading signals with RQ algorithmic technology, strategy performance review and Q&A session.
Rios Quant Trading Room en Español
https://www3.gotomeeting.com/register/466628406
Monday through Friday beginning at 7:30 AM ET
Únete a nuestro coach de trading, Xavier Carrero mientras lo guía por el sistema de trading algorítmico Rios Quant en un entorno de mercado en tiempo real. Él va a utilizar la tecnología de trading cuantitativo desarrollada por el Jefe de Estrategias, Joe Ríos. Xavier lo guiará por los mercados utilizando el único sistema de su tipo en el planeta.
Insider's Quant (IQ) Room – Advanced Concepts with Joe Rios
Monday, Wednesday and Thursday beginning at 1:30 PM ET
Subscription Only!
The Trading Room EDU – Educational Workshop Covering the Rios Quant Trading Indicators
https://www3.gotomeeting.com/register/442534006
Wednesday beginning at 7:00 PM ET
Topic: GnosTICK Zones and RQ Channel Basics
MONDAY
Economic Data Release – Market Movers
EUR – German Ifo Business Climate – 4:00 AM ET
The Trading Room TradeLAB
https://www3.gotomeeting.com/register/306710934
Beginning at 7:30 AM ET
Insider's Quant (IQ) Room – Advanced Concepts with Joe Rios
Beginning at 1:30 PM ET
TUESDAY
Economic Data Release – Market Movers
USD – CB Consumer Confidence – 10:00 AM ET
The Trading Room TradeLAB
https://www3.gotomeeting.com/register/306710934
Beginning at 7:30 AM ET
WEDNESDAY
Economic Data Release – Market Movers
GBP – Second Estimate GDP – 4:30 AM ET
USD – New-Home Sales – 10:00 AM ET
USD – Crude Oil Inventories – 10:30 AM ET
NZD – Trade Balance – 4:45 PM ET
AUD – Private Capital Expenditure – 7:30 PM ET
The Trading Room TradeLAB
https://www3.gotomeeting.com/register/306710934
Beginning at 7:30 AM ET
The Trading Room EDU – Educational Workshop Covering the Rios Quant Trading Indicators
https://www3.gotomeeting.com/register/442534006
Wednesday beginning at 7:00 PM ET
Topic: GnosTICK Zones and RQ Channel Basics
Insider's Quant (IQ) Room – Advanced Concepts with Joe Rios
Beginning at 1:30 PM ET
THURSDAY
Economic Data Release – Market Movers
USD – Core Durable Goods Orders and Unemployment Claims – 8:30 AM ET
USD – Natural Gas Storage – 10:30 AM ET
NZD – ANZ Business Confidence – 7:00 PM ET
The Trading Room TradeLAB
https://www3.gotomeeting.com/register/306710934
Beginning at 7:30 AM ET
Insider's Quant (IQ) Room – Advanced Concepts with Joe Rios
Beginning at 1:30 PM ET
FRIDAY
Economic Data Release – Market Movers
EUR – CPI Flash Estimate – 5:00 AM ET
CAD – GDP – 8:30 AM ET
USD – Preliminary GDP – 8:30 AM ET
USD – Chicago PMI – 9:45 AM ET
USD – Revised Uom Consumer Sentiment – 9:55 AM ET
GBP – BOE Gov. Carney Speaks – 10:30 AM ET
CNY – Manufacturing PMI – 8:00 PM ET
The Trading Room TradeLAB
https://www3.gotomeeting.com/register/306710934
Beginning at 7:30 AM ET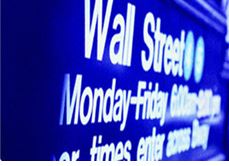 THERE IS A SUBSTANTIAL RISK OF LOSS IN TRADING COMMODITY
FUTURES, OPTIONS, AND FOREIGN EXCHANGE PRODUCTS