From the Desk of Joe Rios
A very exciting week in the global financial markets! Especially for rotation flows as risk assets sold-off at the beginning of the week in response to the conflict with Ukraine and Russia. However sentiment quickly changed the next trading session and risk assets ascended higher for most of the week. The safe haven assets including the US Dollar and US Treasuries closed the week significantly lower following Friday's US employment data, at very critical support levels. In the currency market the Euro hit a 2.5 year high, benefiting from falling US Treasuries. In the commodity market the grains led by Corn, Soy and Wheat broke out impressively in bullish price patterns. The velocity leader to the downside was Copper breaking down with significant follow thru. In the week ahead I will continue to focus on the rotation flows. I will pay close attention to correlations for both the macro and current trends in order to distinguish between friendly and hostile trading environments.
I will also pay attention to news from Ukraine, China and policy decision from the Bank of Japan for potential volatility.
Joe Rios
Chief Market Strategist
www.riosquant.com
Please take note of this week's schedule at a glance including key economic reports that might have an impact on the markets. Live trading rooms and educational events are also listed with the appropriate links for gaining access. While some of the events are free, others are for members only. Let us know if you have an interest and we will provide you with all the pertinent information.
Contact Information for your Support Needs:
Amber Little, RQ Client Relations Manager
email: amber@riosquant.com
skype: alittlemobile
cellphone: 415.336.7272
Live Trading Rooms and Events:
The Trading Room TradeLAB – Global Trading with Quantitative Technologies
Monday through Friday beginning at 7:30 AM ET
https://www3.gotomeeting.com/register/219105686
RQ trade coaches include Edward Preston, Steve Schwartz and Joe Rios. Live demonstration of our pre-market quantitative analysis, real-time trading signals with RQ algorithmic technology, strategy performance review and Q&A session.
Rios Quant Trading Room en Español
https://www3.gotomeeting.com/register/161282198
Monday through Friday beginning at 7:30 AM ET
Únete a nuestro coach de trading, Agustin Criado mientras lo guía por el sistema de trading algorítmico Rios Quant en un entorno de mercado en tiempo real. Él va a utilizar la tecnología de trading cuantitativo desarrollada por el Jefe de Estrategias, Joe Ríos. Xavier lo guiará por los mercados utilizando el único sistema de su tipo en el planeta.
Insider's Quant (IQ) Room – Advanced Concepts with Joe Rios
Tuesday, Wednesday and Thursday beginning at 1:30 PM ET
Subscription Only!
The Trading Room EDU – Educational Workshop Covering the Rios Quant Trading Indicators
https://www3.gotomeeting.com/register/411882550
Tuesday beginning at 7:30 PM ET
Topic: How to Follow the Money Trail
The Trading Room EDU – Educational Workshop Covering the Rios Quant Trading Indicators
https://www3.gotomeeting.com/register/355068454
Wednesday beginning at 7:00 PM ET
Topic: Aim for the Target
MONDAY
Economic Data Release – Market Movers
USD – FOMC Member Plosser Speaks – 7:15 AM ET
GBP – MPC Member Benn Speaks – 10:15 AM ET
AUD – NAB Business Confidence – 8:30 PM ET
JPY – Monetary Policy Statement – Tentative
The Trading Room TradeLAB
https://www3.gotomeeting.com/register/219105686
Beginning at 7:30 AM ET
TUESDAY
Economic Data Release – Market Movers
JPY – BOJ Press Conference – Tentative
GBP – Manufacturing Production – 5:30 AM ET
GBP – Inflation Report Hearings – 6:00 AM ET
The Trading Room TradeLAB
https://www3.gotomeeting.com/register/219105686
Beginning at 7:30 AM ET
Insider's Quant (IQ) Room – Advanced Concepts with Joe Rios
Beginning at 1:30 PM ET
The Trading Room EDU – Educational Workshop Covering the Rios Quant Trading Indicators
https://www3.gotomeeting.com/register/411882550
Beginning at 7:30 PM ET
Topic: How to Follow the Money Trail
WEDNESDAY
Economic Data Release – Market Movers
USD – Crude Oil Inventories – 10:30 AM ET
NZD – Official Cash Rate and RBNZ Rate Statement – 4:00 PM ET
AUD – Unemployment Rate – 8:30 PM ET
The Trading Room TradeLAB
https://www3.gotomeeting.com/register/219105686
Beginning at 7:30 AM ET
Insider's Quant (IQ) Room – Advanced Concepts with Joe Rios
Beginning at 1:30 PM ET
The Trading Room EDU – Educational Workshop Covering the Rios Quant Trading Indicators
https://www3.gotomeeting.com/register/355068454
Beginning at 7:00 PM ET
Topic: Aim for the Target
THURSDAY
Economic Data Release – Market Movers
CNY – Industrial Production – 1:30 AM ET
USD – Retail Sales and Unemployment Claims – 8:30 AM ET
USD – Natural Gas Storage – 10:30 AM ET
The Trading Room TradeLAB
https://www3.gotomeeting.com/register/219105686
Beginning at 7:30 AM ET
Insider's Quant (IQ) Room – Advanced Concepts with Joe Rios
Beginning at 1:30 PM ET
FRIDAY
Economic Data Release – Market Movers
USD – PPI – 8:30 AM ET
USD – Preliminary Uom Consumer Sentiment – 9:55 AM ET
The Trading Room TradeLAB
https://www3.gotomeeting.com/register/219105686
Beginning at 7:30 AM ET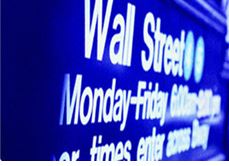 THERE IS A SUBSTANTIAL RISK OF LOSS IN TRADING COMMODITY
FUTURES, OPTIONS, AND FOREIGN EXCHANGE PRODUCTS