From the Desk of Joe Rios…
Last week we experienced the last trading days of 2013 and the first trading days of 2014. Many traders stepped out of the markets during the holidays creating thin volume trading conditions. Rios Quant showed up to trade in the RQ TradeLAB and we were rewarded with exceptional performance. We closed the week +6%, finished the month +14% and got a head start on the new year with +10% returns. Even though past performance is not indicative of future results, I remain optimistic for continued trading opportunities during the new year.
Our TradeLAB trading room was selected as one of the top ten trading rooms out of over 400 rooms based on multiple criteria. Dr. Handley's report titled "Trading Futures Successfully on the Shoulders of Giants" will be published in Futures Truth Magazine in January. If you would like a copy, please contact Amber at support@riosquant.com
Live Trading Rooms and Events
Please take note of this week's schedule at a glance including key economic reports that might have an impact on the markets. Live trading rooms and educational events are also listed with the appropriate links for gaining access. While some of the events are free, others are for members only. Let us know if you have an interest and we will provide you with all the pertinent information.
Contact Information for your Support Needs:
Amber Little, RQ Client Relations Manager
email: amber@riosquant.com
skype: alittlemobile
cellphone: 415.336.7272
Live Trading Rooms and Events:
TradeLAB Trading Room – Global Trading with Quantitative Technologies
Monday through Friday beginning at 8:00 AM ET
https://www3.gotomeeting.com/register/504426534
RQ trade coaches include Edward Preston, Steve Schwartz and Joe Rios. Live demonstration of our pre-market quantitative analysis, real-time trading signals with RQ algorithmic technology, strategy performance review and Q&A session.
Rios Quant Trading Room en Español
https://www3.gotomeeting.com/register/236073374
Monday and Friday beginning at 8:00 AM ET
Únete a nuestro coach de trading, Xavier Carrero mientras lo guía por el sistema de trading algorítmico Rios Quant en un entorno de mercado en tiempo real. Él va a utilizar la tecnología de trading cuantitativo desarrollada por el Jefe de Estrategias, Joe Ríos. Xavier lo guiará por los mercados utilizando el único sistema de su tipo en el planeta.
Insider's Quant (IQ) Room – Advanced Concepts with Joe Rios
Monday, Wednesday and Thursday beginning at 1:30 PM ET
ABC Trading Room – Automated Algorithmic Trading Systems
https://www3.gotomeeting.com/register/214986478
Tuesday, Wednesday and Thursday beginning at 8:00 AM ET
RQ Stock and Options Trading Room –
Links will be sent out one day in advance.
The Trading Room EDU – Educational Workshop Covering the Rios Quant Trading Indicators
https://www3.gotomeeting.com/register/575903374
Wednesday beginning at 1:00 PM ET
Topic: The Power and Science of Einstein Auto Trading
MONDAY
Economic Data Release – Market Movers
GBP – Services PMI – 4:30 AM ET
USD – ISM Non-Manufacturing PMI – 10:00 AM ET
USD – Fed Chairman Nomination Vote – 5:30 PM ET
AUD – Trade Balance – 7:30 PM ET
TradeLAB Trading Room
https://www3.gotomeeting.com/register/504426534
Beginning at 8:00 AM ET
Insider's Quant (IQ) Room – Advanced Concepts with Joe Rios
Beginning at 1:30 PM ET
TUESDAY
Economic Data Release – Market Movers
EUR – CPI Flash Estimate – 5:00 AM ET
CAD – Trade Balance – 8:30 AM ET
USD – Trade Balance – 8:30 AM ET
CAD – Ivey PMI – 10:00 AM ET
TradeLAB Trading Room
https://www3.gotomeeting.com/register/504426534
Beginning at 8:00 AM ET
ABC Trading Room – Automated Algorithmic Trading Systems
https://www3.gotomeeting.com/register/214986478
Beginning at 8:00 AM ET
WEDNESDAY
Economic Data Release – Market Movers
USD – ADP Non-Farm Employment Change – 8:15 AM ET
USD – Crude Oil Inventories – 10:30 AM ET
USD – FOMC Meeting Minutes – 2:00 PM ET
AUD – Retails Sales and Golding Approvals – 7:30 PM ET
CNY – CPI – 8:30 PM ET
TradeLAB Trading Room
https://www3.gotomeeting.com/register/504426534
Beginning at 8:00 AM ET
ABC Trading Room – Automated Algorithmic Trading Systems
https://www3.gotomeeting.com/register/214986478
Beginning at 8:00 AM ET
Insider's Quant (IQ) Room – Advanced Concepts with Joe Rios
Beginning at 1:30 PM ET
The Trading Room EDU – Educational Workshop Covering the Rios Quant Trading Indicators
https://www3.gotomeeting.com/register/575903374
Wednesday beginning at 1:00 PM ET
Topic: The Power and Science of Einstein Auto Trading
THURSDAY
Economic Data Release – Market Movers
GBP – Official Bank Rate – 7:00 AM ET
EUR – Minimum Bid Rate – 7:45 AM ET
CAD – Building Permits – 8:30 AM ET
EUR – ECB Press Conference – 8:30 AM ET
USD – Unemployment Claims – 8:30 AM ET
USD – Natural Gas Storage – 10:30 AM ET
TradeLAB Trading Room
https://www3.gotomeeting.com/register/504426534
Beginning at 8:00 AM ET
ABC Trading Room – Automated Algorithmic Trading Systems
https://www3.gotomeeting.com/register/214986478
Beginning at 8:00 AM ET
Insider's Quant (IQ) Room – Advanced Concepts with Joe Rios
Beginning at 1:30 PM ET
FRIDAY
Economic Data Release – Market Movers
CHF – CPI – 3:15 AM ET
GBP – Manufacturing Production – 4:30 AM ET
CAD – Unemployment Rate – 8:30 AM ET
USD – NonFarm Employment Change – 8:30 AM ET
TradeLAB Trading Room
https://www3.gotomeeting.com/register/504426534
Beginning at 8:00 AM ET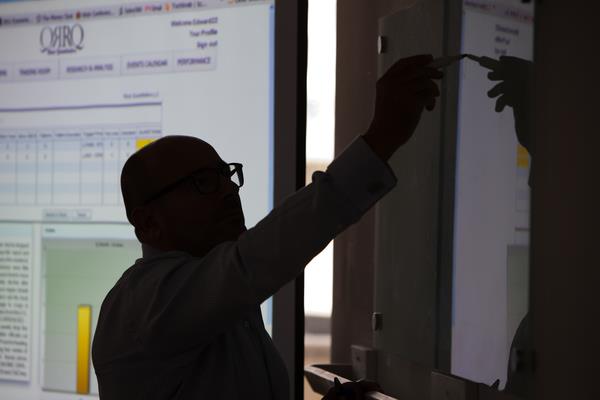 THERE IS A SUBSTANTIAL RISK OF LOSS IN TRADING COMMODITY
FUTURES, OPTIONS, AND FOREIGN EXCHANGE PRODUCTS