From the Desk of Joe Rios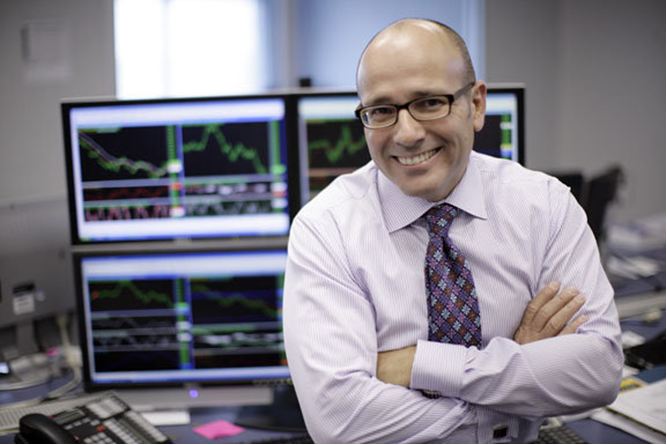 In spite of many worldwide challenges throughout 2013, investors drove a handful of risk assets higher. As we approach the end of 2013, equity indices have been the years out-performers with the Nikkei gaining +57%, Russell +40% and Nasdaq +38%. In Commodities, Natural Gas led the Energy markets higher rising +31% while Crude Oil gained +10%. In the Metals market Silver under-performed -33% and Gold -26%. In the Grain markets, Corn lost -38%, Wheat -21% and Soybeans -6%. The Forex markets traded mixed throughout the year with the Japanese Yen under-performing by -18%, Australian Dollar -14.5% while the Euro gained 3.7%.
Investors tend to look at the future skewed towards what they have most recently experienced. This rear-view mirror approach is why most investors usually pick last year's best performers of stocks, asset class or mutual funds to invest or trade. Active traders also tend to trade in the same direction as the most recent market movement. As Quants, we simply view this as crowded trades with potential opportunities to profit as these trades unwind. Regardless of your style, investors and traders alike should be looking at 2014 with forward looking logic. At Rios Quant we are excited and welcome 2014 as the year with opportunities in several areas including advanced technologies, insightful knowledge and a stronger community of quant traders. Join us and let's make 2014 a profitable year!
Joe Rios
Chief Market Strategist
www.riosquant.com
Live Rooms and Events
Please take note of this week's schedule at a glance including key economic reports that might have an impact on the markets. Live trading rooms and educational events are also listed with the appropriate links for gaining access. While some of the events are free, others are for members only. Let us know if you have an interest and we will provide you with all the pertinent information.
Contact Information for your Support Needs:
Amber Little, RQ Client Relations Manager
email: amber@riosquant.com
skype: alittlemobile
cellphone: 415.336.7272
Live Trading Rooms and Events with links to gain access:
The Trading Room TradeLAB – Global Trading with Quantitative Technologies
This Week: Monday, Tuesday, Thursday and Friday beginning at 8:00 AM ET
https://www3.gotomeeting.com/register/496052950
RQ trade coaches include Edward Preston, Steve Schwartz and Joe Rios. Live demonstration of our pre-market quantitative analysis, real-time trading signals with RQ algorithmic technology, strategy performance review and Q&A session.
Rios Quant Trading Room en Español
https://www3.gotomeeting.com/register/207320934
Friday beginning at 8:00 AM ET
Únete a nuestro coach de trading, Agustin Criado mientras lo guía por el sistema de trading algorítmico Rios Quant en un entorno de mercado en tiempo real. Él va a utilizar la tecnología de trading cuantitativo desarrollada por el Jefe de Estrategias, Joe Ríos. Agustin lo guiará por los mercados utilizando el único sistema de su tipo en el planeta.
Insider's Quant (IQ) Room – Advanced Concepts with Joe Rios
This Week – No Sessions
The Trading Room EDU – Educational Workshop
Topic: GnosTICK and RQ Channel Basics
https://www3.gotomeeting.com/register/371675486
Tuesday beginning at 8:30 AM ET
ABC Trading Room – Automated Algorithmic Trading Systems
https://www3.gotomeeting.com/register/324763150
Thursday beginning at 8:00 AM ET
MONDAY
Economic Data Release – Market Movers
USD – Pending Home Sales – 10:00 AM ET
Bank Holiday in Japan
The Trading Room TradeLAB
https://www3.gotomeeting.com/register/496052950
Beginning at 8:00 AM ET
TUESDAY
Economic Data Release – Market Movers
USD – CB Consumer Confidence – 10:00 AM ET
Bank Holiday in New Zealand, Australia, China and Japan
The Trading Room TradeLAB
https://www3.gotomeeting.com/register/496052950
Beginning at 8:00 AM ET
The Trading Room EDU – Educational Workshop
Topic: GnosTICK and RQ Channel Basics
https://www3.gotomeeting.com/register/371675486
Beginning at 8:30 AM ET
WEDNESDAY
Bank Holiday – Markets Closed for New Year's Day
THURSDAY
Economic Data Release – Market Movers
GBP – Manufacturing PMI – 4:30 AM ET
USD – Unemployment Claims – 8:30 AM ET
USD – ISM Manufacturing PMI – 10:00 AM ET
Bank Holiday in Japan
The Trading Room TradeLAB
https://www3.gotomeeting.com/register/496052950
Beginning at 8:00 AM ET
ABC Trading Room – Automated Algorithmic Trading Systems
https://www3.gotomeeting.com/register/324763150
Beginning at 8:00 AM ET
FRIDAY
Economic Data Release – Market Movers
GBP – Construction PMI – 4:30 AM ET
The Trading Room TradeLAB
https://www3.gotomeeting.com/register/496052950
Beginning at 8:00 AM ET