Do you have what it takes to be a quant trader in today's volatile markets? Whether you trade Commodities, Forex or Stocks, join us in our live trading room during prime time market hours from 8:00 to 11:00 ET. Take our trading systems for a free trial and test it on your own computer in a live trading environment.
Click here for request
Rios Quant member Jim from Virginia traded Gold futures for over $2,740 in profits during the London and US trading sessions with the RQ Channel as his alpha signal indicator.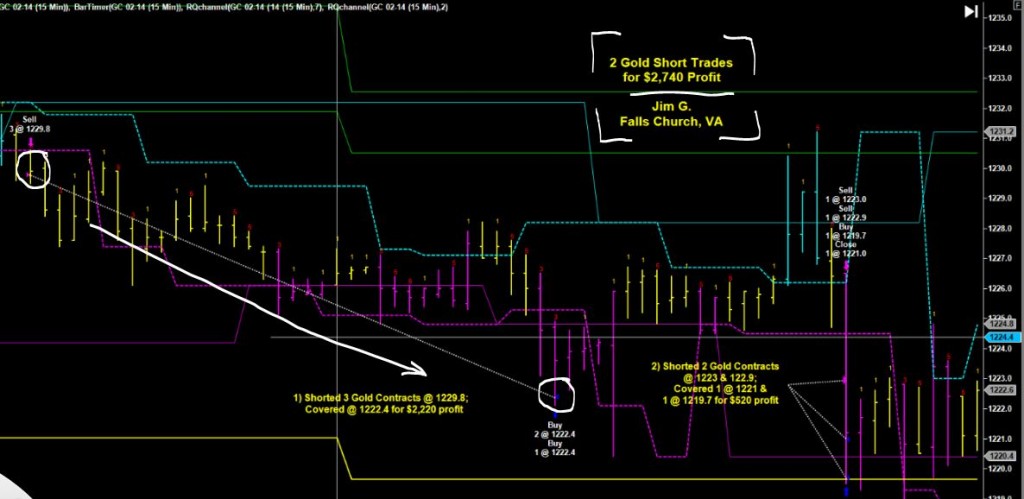 Sanjay from California traded the USD/CHF forex pair for profit also using the RQ Channel alpha signal indicator.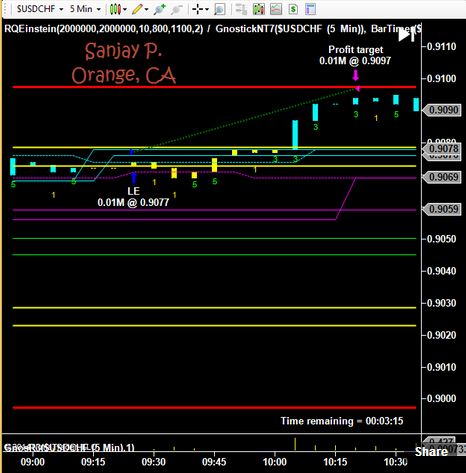 PAST RESULTS ARE NOT INDICATIVE OF FUTURE PERFORMANCE