Recently global stock indices have been the primary benchmark for risk assets in the financial markets. Monday through Thursday we witnessed most stock indices retreating after positive economic data releases. However, on Friday following the US jobs report, most US and European stocks (Asian markets were closed) bounced back to regain the losses. US Ten Year Note Yields continue to be trader's main focus for the Fed's taper timing. Currency traders are also keened on the correlation between risk currencies and US yields. Take note on the RQ Cross Box trend analysis ranking, last week when the US Ten Year Note was revised to a bearish -4 trend ranking (rising yield), the Euro followed soon thereafter with a bullish 4 ranking and the US Dollar on the Hot List was also revised with a bearish -4 ranking. I expect the high correlation to continue for the rest of December.
Energy commodities finished the week outperforming the major asset classes with Crude Oil gaining 5.5% and Natural Gas 4.5%.
This week's economic calendar is light, however take special note of economic data from China. I believe the metals will be the asset class to provide trading opportunities in the week ahead.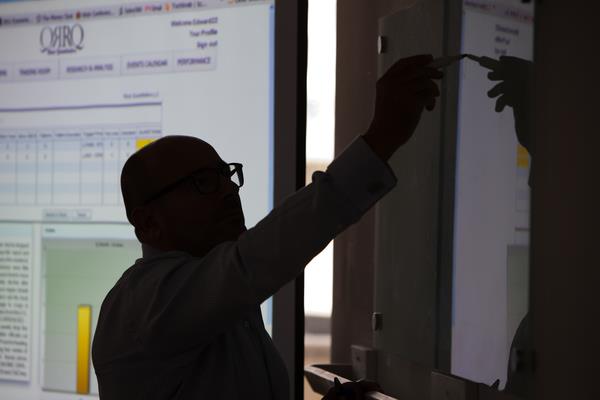 Sunday
8:30 PM CNY CPI And PPI
Monday
12:15 PM GBP BOE Gov. Carney Speaks
1:05 PM USD FOMC Member Bullard Speaks
7:30 PM AUD NAB Business Confidence
Tuesday
12:30 AM CNY Industrial Production
4:30 AM GBP Manufacturing Production
7:00 AM EUR ECB Precedent Draghi Speaks
Wednesday
10:30 AM Crude Oil Inventories
1:01 PM USD 10 Year Note Auction
2:00 PM USD Federal Budget Balance
3:00 PM NZD RBNZ Rate Statement And Press Conference
7:10 PM NZD RBNZ Gov. Wheeler Speaks
7:30 PM AUD Unemployment Rate
Thursday
3:00 AM EUR ECB President Draghi Speaks
3:30 AM CHF SNB Monetary Policy Assessment
4:00 AM CHF SNB Press Conference
8:30 AM USD Retail Sales And Unemployment Claims
10:30 AM Natural Gas Storage
1:05 PM CAD BOC Gov. Poloz Speaks
Friday
8:30 AM USD PPI
Live Trading Rooms – For free trial click on the following link:
http://www.riosquant.com/subscribe?product_id=16
>>IQ Room – Advance concepts with Joe Rios
Monday Wednesday and Thursday beginning at 1:30 PM
>>ABC trading – Automated algorithmic trading systems
Tuesday Wednesday and Thursday beginning at 8:00 AM
>>TradeLAB – Global trading with quantitative technologies
Monday through Friday beginning at 8:00 AM
>>TradeLAB – En Espanol
Monday and Friday beginning at 8:00 AM